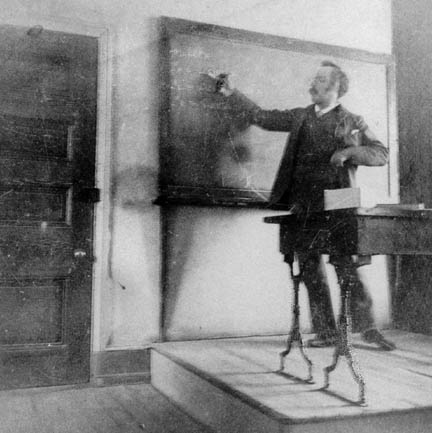 What a surprise….
Today during a lesson with my year 12/13 we had a very interesting and surprising conversation.
I found a French text from a very old book at the back of a cupboard. The text was dated from 1972 (well before I was born!!!) and was about Education.
The author was arguing that schools should prepare students for their future life and that students should learn what they need and what they feel like learning to prepare them for their future instead of being taught what teachers think what students should know. As I said the text is more than 35 years old.
The whole class then started to discuss the text. One thing leading to another, the students started to criticise the way they are taught and said a few things which surprised me.
First, they admitted that they would rather being lectured. They reckon that they need to simply being told the knowledge and they complained about the lack of notes given by the teachers.
Second, they think that at the beginning of the year, each student should be put into a group according their learning style. Thus, all the visual learners would work together and would only make visual activities-and so on for the other type of learners. They think it would be best for them as they reckon that they are wasting their time doing activities that aren't of their learning style e.g. during a lesson, a teacher usually tries to cater for all type of learners by proposing different activities; if you are not a visual learner, you will not learn by doing activities that are targeted to kinaesthetic learners.
They also criticised group work when they are asked to go through exam results together into groups. They would rather want to have the teacher going through the right answers.
At last they also complained about the fact that there isn't enough "current affairs analysis". They would like to be more in touch with the world and with what's going on.
I thought it was very interesting to know what they really want from school and now I need to digest all the information they gave me to adapt my teaching to their needs.